Looking forward to summer here in North America: knitting cruises off the north eastern coast of the US! A company based in Maine is offering special knitting cruises, complete with instruction from Bill Huntington, owner of Hope Spinnery, and author Margaret Radcliffe.
---

Friend of Knitty, publisher Shannon Okey is speaking next month at South by Southwest in Austin, Texas.
Her presentation "Knitting a Long Tail in Niche Publishing" discusses the vision and the business model of her Cooperative Press publishing company. Shannon will be talking about ways to increase creators' revenue and buck the established publishing system, in light of larger publishers' reluctance to take a chance on "niche" content.
---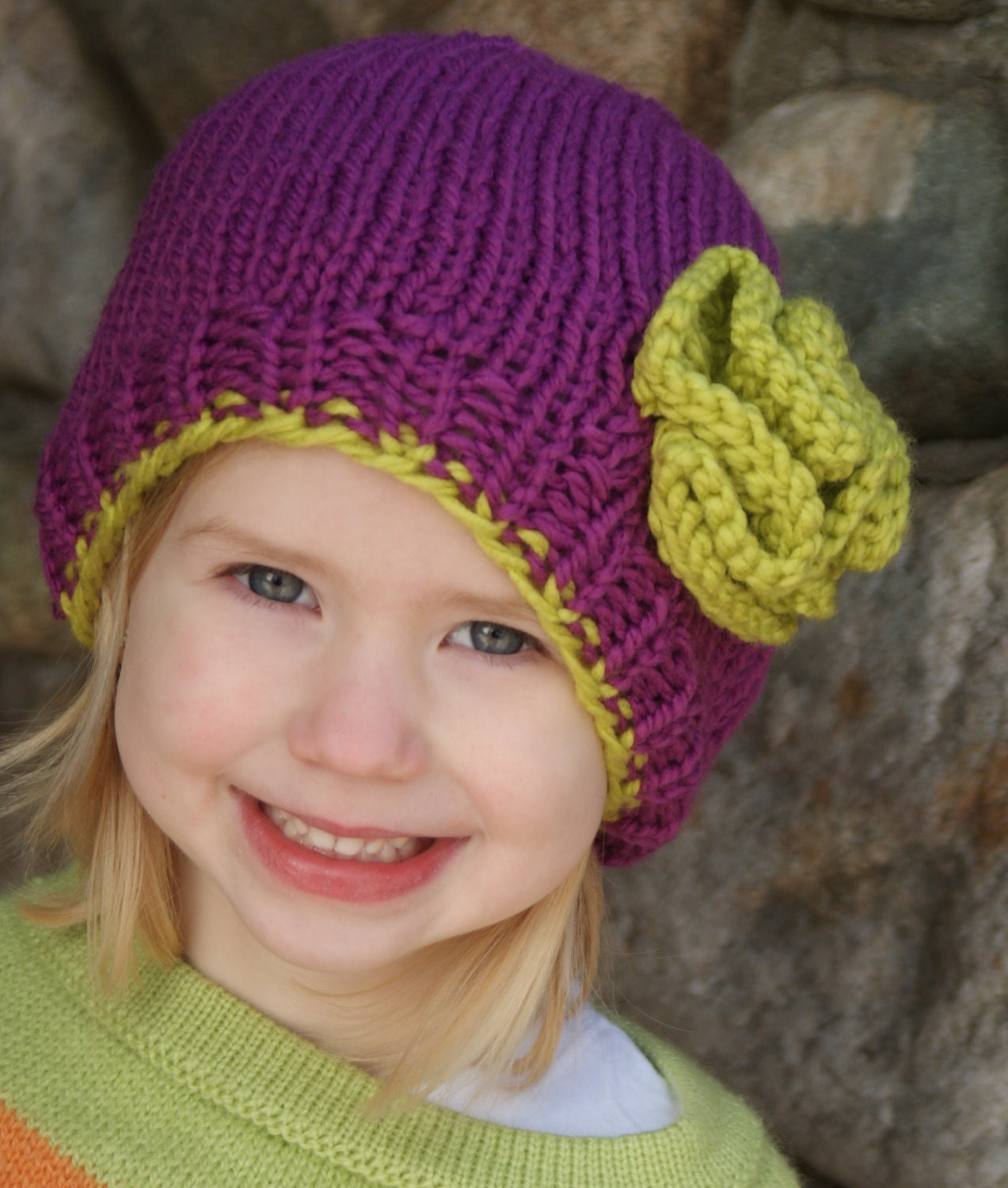 Hand knit hats go to the Oscars! Knitter Sheri Hall of Minnesota, of Oops I Knit it Again! has had 100 of her hand-knit "Oscar the Slouch" hats included in swag bags for celebrities and at the Academy Awards. Listen right to the end of the video at the link above: it tells you how much Sheri is out of pocket for the opportunity to put her work in the hands of the glitterati. Wow.
---
A new play in Montreal, Annette (Une fin du monde en une nanoseconde) is using knitting and yarn as both props and metaphors. Although nominally about hockey – yarn balls are used in the place of hockey pucks – key moments in the play revolve around the role of knitting in the main character's life. It begins with Annette running out of yarn, and jumping on her bicycle to get more… More information about the play and the creator, in French.
---
Nike announced last week their newest athletic shoe design: the Flyknit. The shoe uses state of the art knitting machines to knit the upper of the shoe in a single piece, for a light and seamless fit. Fascinating info about the design and uses of industrial knitting!
---
Indie dyer, Space Cadet Creations, offers a free downloadable PDF booklet on the topic of knitting and crocheting with hand-dyed yarns. A very useful little guide to different types of dyes and variegation and how they look worked up.
---
Miss Manners answers a question about the etiquette of knitting in public and how to handle nosy questions from the muggles.