Whip Up has just finished a series of guest blog posts, featuring many Knitting Designers we know and love. The designers talk about their designs, their creative processes, their design inspirations. Fabulous reading for a cold and grey afternoon.
---
And this week marks the last few days of Wovember. There are a number of fabulous articles on the website on the lifecycle of wool – from Growing to Harvesting to Processing to Working with to Wearing. I learned lots – and the photographs are tremendous.
The photography competition is still open – great prizes, and more info here.
---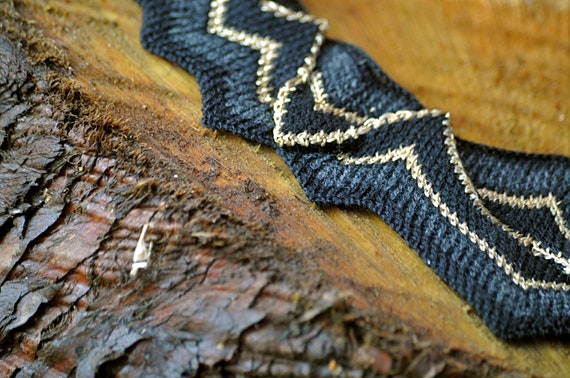 We love the machine-knitted jewelry designs of Amy Lawrence.
She uses a vintage Italian knitting machine to create the pieces, and even if you're not shopping for jewelry, it's worth visiting the page on her website that shows the machine. The photography is fabulous, and the machines are fascinating.
---
A profile of textile artist Kelly Fleek. Her roots are as a painter and a sculptor, and she turned to knitting as a creative outlet after an injury left her confined to bed for six months.
Unlike many other textile artists, Fleek designs her pieces so that they can be worn – she considers practicality as well as comfort. Her latest collection, Nature Drag explores natural forms and allows the wearer to become part of nature.
---
I adore these photos of elementary school students choosing hats, scarves and mitts knitted for them by local seniors.
The program, which is sponsored by the Tufts Health Plan Foundation, brings together the elderly residents of Framingham MA's Shillman House and the Golda Meir House in Newton, MA with young children from the surrounding community.
---
Our friends at Mason Dixon Knitting – Kay Gardiner and Ann Shaye, have just released the pattern for the Cornerstone blanket. Proceeds from the pattern sale go directly to Hurricane Sandy Relief efforts. Kay is a resident of Manhattan, and has seen first hand the devastation the Hurricane wrought in lives in and around the city. The funds raised are going to Citymeals on Wheels, an organization dedicated to delivering meals to elderly residents of the city, many of whom are alone and unable to leave their homes, and whose lives became significantly more difficult in the days after the hurricane hit the city.
---