Our SURPRISE for this most recent issue had two VERY different patterns. Very. The Anyadell thigh-high cabled socks are a once-in-a-lifetime jaw-dropping statement-making eye-popping sort of design. The Boss of Sock Knitting, as someone dubbed them. They're amazing, no doubt.
But I have to say I am enormously fond of other pattern, the Tuplet Shawl, too. It's gentle. It's understated. It's subtle. And it absolutely shouldn't be missed.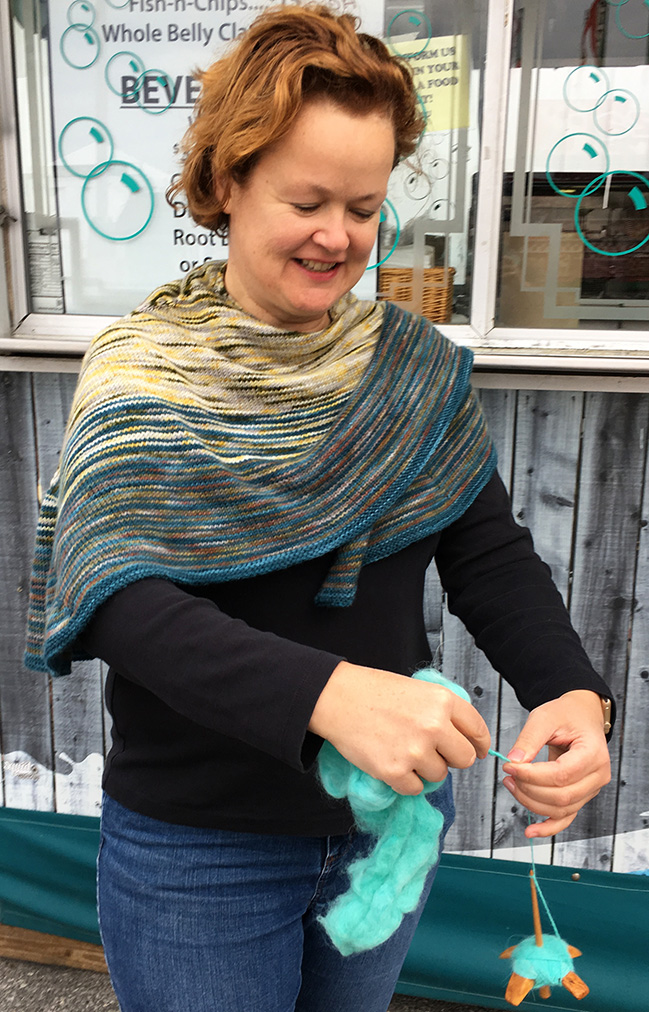 Tuplet is an excellent way to use a gradient set, or use up partial skeins of yarn. Rather than resort to leftovers-socks (don't get me wrong, I love leftovers socks) why not show them off in this shawl?
The designer, Heather, has provided some background and supporting info – including a "cheat sheet" to help you keep track of the rows as you work.