Nothing makes us happier than seeing the gorgeous projects created by Knitty readers around the world.
A few FOs from the new issue already!
A very cool Purlieu over at Dyeabolical.
A chic Lanesplitter, en francais.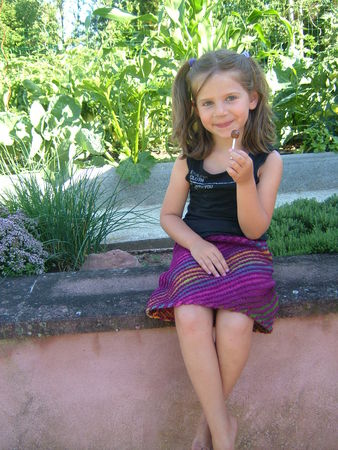 Another great Lanesplitter from Tamara, and details on a mini Lanesplitter KAL at a LYS in Toronto.  Each of the three knitters has decided to make the fit and finishing slightly different, to see what works best for different body types.
Some excellent Coralie earrings on Ravelry.
And an awesome sleeveless-ness modification of Jaden from the Spring 2008 issue.  Info here, details in Ravelry.