We've been project-peeping on Ravelry again!
Sellakka's Wings for Nightbird shawl is simply beautiful.
EternalKnitter's Uberib slippers are fab! And such a quick knit, clearly!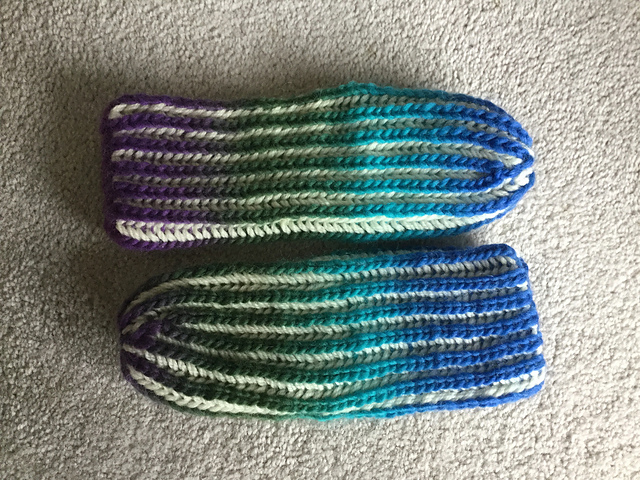 Knitbritches' Viatori vest is looking great… an excellent color choice.
Dublin16's Rain Rain Go Away hat, made for a baby in rainy Seattle, is just perfect.
Artohline's Crystalline scarf looks very promising indeed.
And we love it when Knitty designers knit other patterns from the issue… Julia Farwell Clay, the designer of Viatori, is making her own http://www.knitty.com/ISSUEdf16/PATTlaurel/PATTlaurel.php.
---
And although not strictly worked to the pattern, we love Loopysue's version of my In Gord We Trust scarf.