Our Surprises launched a couple of weeks ago, there's already some terrific projects taking shape.
Genesneaky's Here Be Dragons socks are looking terrific. A dramatic color choice, but not so dark that you can't see the patterning. Fab.
AndreaFL's Talula looks very promising… I adore this color choice.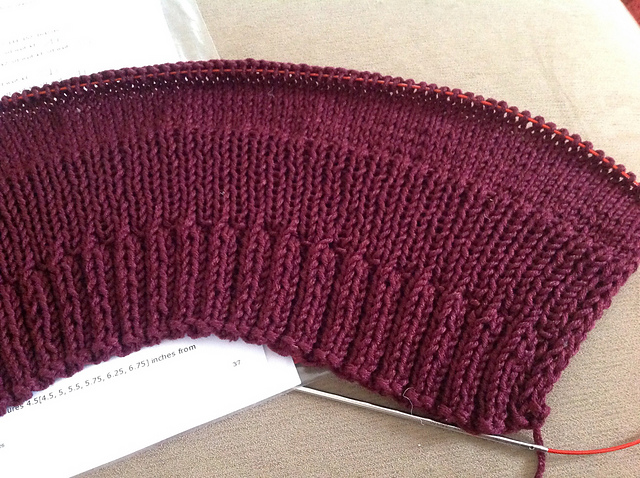 And bonus points for a really beautiful swatch….
And Calenia's Stars in the Twilight shawl is absolutely gorgeous in an unexpected but fantastic colour.