Miriam writes on her blog about difficulty ratings in patterns: I agree wholeheartedly!
---
Style writer Nathalie Atkinson writes about the origins of the Cowichan (a.k.a. curling) sweater. The garment is considered a Canadian icon, popularized by Mary Maxim in the 1950s and 60s. Many knitters aren't aware of their origins in the indigenous community of coastal B.C.
---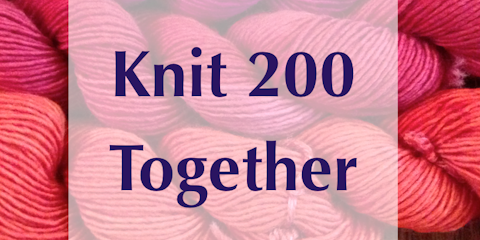 I like this very much: the Knit2o0Together project.
Driven by educator Maura Pfeifer, Knit 200 Together is intended to bring together people of different backgrounds and communities, united in fiber craft, to share and learn a little about each other. A group of 200 diverse knitters from around the greater Boston region will meet to knit, talk about their projects, their yarn, and their lives – and in doing so get to know someone new, and expand their world and perspective. The event takes place Saturday February 11th, at the Cary Memorial Library in Boston. Details at the website.
---
If you still need a pink hat for next week, but aren't sure about ears, perhaps Donna Druchunas's "Resist" hat might fit the bill.
---