Battersea Dogs and Cats Home in the UK hosts a fantastic event every month: Knitting with Kittens. The next one is September 15th… if you're in the area, consider joining them. And sending me pictures.
---
I was chatting recently with a knitter who was attempting to get gauge for a Knitty garment project, and she was struggling. She had swatched, but then had the issue that the gauge when working the project was very different than the gauge in the swatch. I pointed her to this post on Amy Herzog's blog about Why Swatches Lie And How To Stop Them Doing It.
---
Also in London, the extended Haggerty family has created a knitted tribute to the Rio Olympics, and the British Team's successes there.
---
Prepare to shed a tear: a 91-year-old man in hospice care for terminal cancer is spending his time making hats on a knitting loom, to donate to area homeless.
---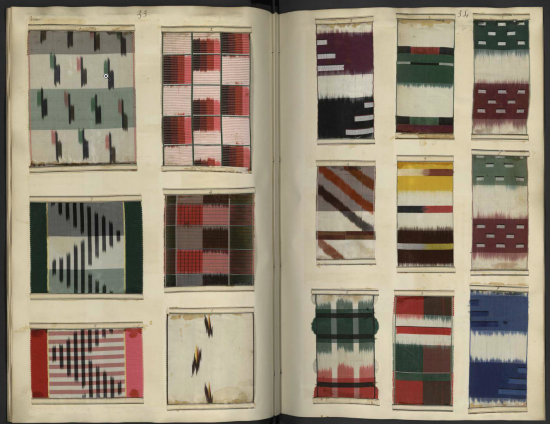 Inspiration: images from a collection of 18th and 19th century French ribbon samples. If you click through, you can browse the complete books.